How do you plan to take your business ahead in 2021? Are you looking for more marketing strategies that deliver better results than last year? 2021 is here at last, and the new year brings you the opportunity to adapt your marketing strategy according to the changing times.
Marketing Strategies that you should try in 2021
As with any marketing strategy, the aim is to deliver results. The marketing strategies in this article can be used to promote your brand online if you are a B2B business or B2C company.
Follow some of these new best practices in marketing to promote your brand online, generate leads, manage your sales pipeline and get more PR for your company.
Let's take a closer look at the best marketing strategies for 2021.
1.Use your content to educate users
Informational content gathers more interest from crowds online. In a recent study, it was found that 77% of digital marketing companies use content marketing to reach their customers.
Educational content can be used to nurture leads and gain more trust in the market. B2B companies that use educational content are more likely to bring new customers into their sales pipeline. That's why if you're looking for a way to get more results, create content that is educational, authoritative, and relevant to your audience.
2.Personalized marketing communication
Personalizing content is a few steps more than just adding your customers' names to mailers. Personalized content digs deep into analytics and the audience data to find what their true needs are. Beyond knowing customers' needs, personalized content also understands the buyer's persona, taking into account the needs, pain points, fears, aspirations, and capabilities of such leads.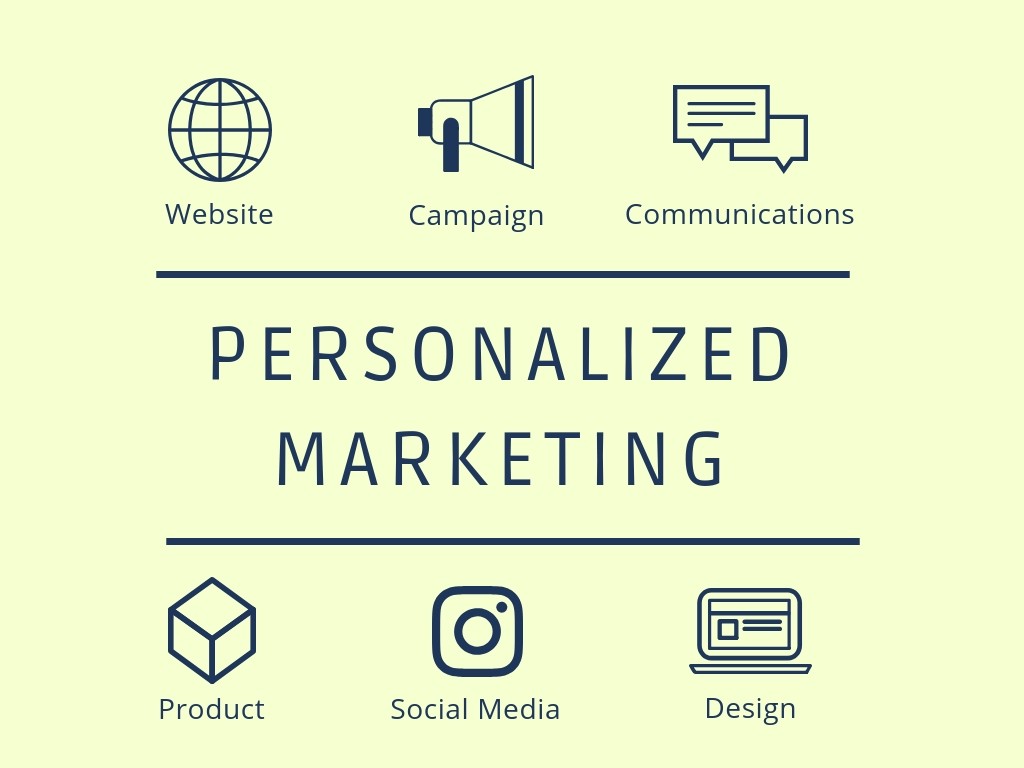 Automation is the best way to create your personalized communication, as you can create content that dynamically changes with the customer's needs. Effective personalized communication can be developed by having a thorough understanding of the market segments and customers' needs.
3.Use data-driven creatives
Data has gone a long way in the last decade to understand what drives your customers to react to your marketing efforts. Facebook and Google algorithms today have become adept at spotting content and design that gives the best results and click-through rate. Hence data has emerged as a key performance driver for businesses trying to reach their audience through data-driven marketing strategies.
Data allows you to see the performance metrics that are driving your creatives to success. You can accordingly adapt your creatives to get more success.
4.Leverage original research
If you want credible backlinks to your website, adopt original research within your web pages. This original research can get you backlinks from reputable websites that gain you hundreds of followers.
Create content with unique angles. Data-driven content such as graphs and charts are in demand by websites that are looking for origins research that is beautifully displayed. This sort of content is in demand by websites that are looking for a new narrative to data that can be found online.
Creating data-driven content gets your website more backlinks from credible sites that improve your SEO ranking.
5.Update your website content 
Content can get outdated soon on the internet. A page on your website that was attracting many readers can soon become outdated and not as popular online. Updating content is the solution to this predicament. Updating your website content is a good strategy to get back your users looking for fresh articles and blogs.
You can update the content by adding new keywords baked-on user intent. You can also change the headline and refresh the content by adding new headlines and meta descriptions. Remember, it's always easier to update old content than it is to create new content.
6.Leverage your guest blogging opportunities
Guest blogs from off-site bloggers are another way to improve your online strategy to get more impact from your website and marketing. Guest bloggers are happy to create quality content based on the theme of your website.
By getting more guest bloggers to post on your website, you can leverage their niche knowledge on a topic and add it to your website content. Guest blogs can help you generate leads and make your website a resource for relevant information online.
7.Use video content 
For as long as we can remember, video gathers more interest from users than general written content. According to the best marketing strategies used by companies, Video content is more in demand among customers and is popular for demonstrations, tutorials, ads, and testimonials. Video content builds brand affinity among users looking for quick-to-consume content, entertaining and easily available. Videos on your website can increase the time people spend on a page, reduce bounce rates and increase your brand search volume.
8.Livestream your content 
Live Streaming content is a popular way to promote an advertising or marketing campaign. A live stream can be a tutorial, webinar, demonstration or introduction to your products. Live Streams can be used to generate new leads when they are promoted on social media or via mail. Livestreams allow you to create content according to your customers' needs and create funnel marketing strategies that allow you to promote your product or brand to a larger audience.
9.Promote explainer videos
Explainer videos are a fool-proof way to promote your content online or on your website. Explainer videos can be live webinars or pre-recorded videos that talk about your product or service and its advantages. The advantage of creating explainer videos is that Google prefers videos to our text content when ranking your website. From this point of view, explainer videos are remarkably useful for brands that want the advantage of connecting with their audience while also improving their page ranking.
Explainer videos are also reusable. If you have created a live explainer video for your brand, you can also use this content on your website to get a better ranking from Google.
10.Join a podcast
Podcasts have become extremely popular lately and are one of the best marketing strategies in 2021. They have a loyal audience following and belong to a niche topic. Podcasts can be a great way to reach out to your audience on a platform driven by loyal listeners. By promoting your ads on a podcast, you can get more visibility for the products or services that you are marketing. You can also promote a podcast or become a podcast sponsor and have your personalized message added to the show. Done correctly, podcasts can drive brand awareness and site traffic if you endorse your product in a promotional manner.
When looking for a service provider, people give preference to the business that is closest to them. Google Local listings are a powerful way to get more customers from within your store's radius. Local Search Engine Optimization gets your brand noticed within a geographical location and has your business promoted on local listings. When it comes to local businesses, Google is the first tool people use to find a service provider near them. An unnamed business with local used listings saw a 158% increase in phone calls and appeared 8,900 times in search listings.
12.Automated email marketing campaigns 
Email marketing is making a strong presence this year and has become a powerful way to promote brands on the internet. Using a lead funnel for your email marketing can bring you more conversions in your marketing campaign. Email marketing allows you to create content according to phases and lets you see the complete data of how your email campaign is performing. A/B testing, infographic sequences, CTAs, and more can be monitored for performance and can be adapted according to the flow of the campaign.
13.Give voice technology more preference 
Voice search is the newest way to promote a brand online, which works by optimizing voice queries. By using long-tail KWs and optimizing for voice queries, brands can show up in the top pages of search engines. An unnamed brand says that it received 37% more visitors after optimizing its SEO for voice queries. Voice optimization is still a new technology in the world of marketing, and numerous businesses are trying to leverage it to get more marketing results.
14.Get listed in position zero 
Position zero is a fold that appears at the top of a SERP that contains a snippet of content from a webpage. People are five times as likely to click on a position zero result on Google than they are to click on a simple URL or link.
Here's how you can attain position zero on Google.
Create content around the W questions, i.e., When, What, Why
Create content that is instructional and tells users how to do something
Create your content in a listicle type format
Create conversational type content that can be accessed by Google and voice search
Macro-Influencer campaign 
People on the internet are loyal to influencers who create content for them. While earlier macro influencers were more trusted among the crowds, the trend has shifted to micro-influencers with a smaller and more loyal fan base. Connect with micro-influencers for your marketing campaigns. Another advantage of using micro-influencers is that they are more cost-friendly than Macro-influencers, who charge more to promote your product.