Remove Negative Comments
Image plays a very critical role to the success of your business. Once the image of the company is spoilt, then the pillars of the business gets shaken completely. Therefore, it is imperative that the businesses guard their image in the industry among clients and other people, especially for businesses that are operative in the online world. One bad review in the top of the search results has the potential to ruin your businesses. The presence of the sites like the Ripoff Report, Yelp, Complaints board.com, consumer complaints.com, complaints.com etc. have added feathers to the wings of the people who think that the best way to get even with your rivals is to post a negative comment on any or all of these sites.

The worst thing about these negative posts are that these comments on the sites cannot be removed once they are posted and if these negative comments linger on for a longer period of time on the search results then the reputation of the business would be severely spoilt. The only way out from such a situation is to approach professionals and experts in this domain of reputation management and this is where Movinnza comes in the picture. Professionals like us can really do magic with the skills and knowledge that we have for improving the reputation of the business is concerned.

We would post positive comments on the same sites and also publish articles and blogs that are positive in tenor on various sites. In this way the negative listings on the search results would be pushed down and the positive listings would be pushed up on the search results. Apart from this there are many such other ways in which the negative comments can be removed from the search results.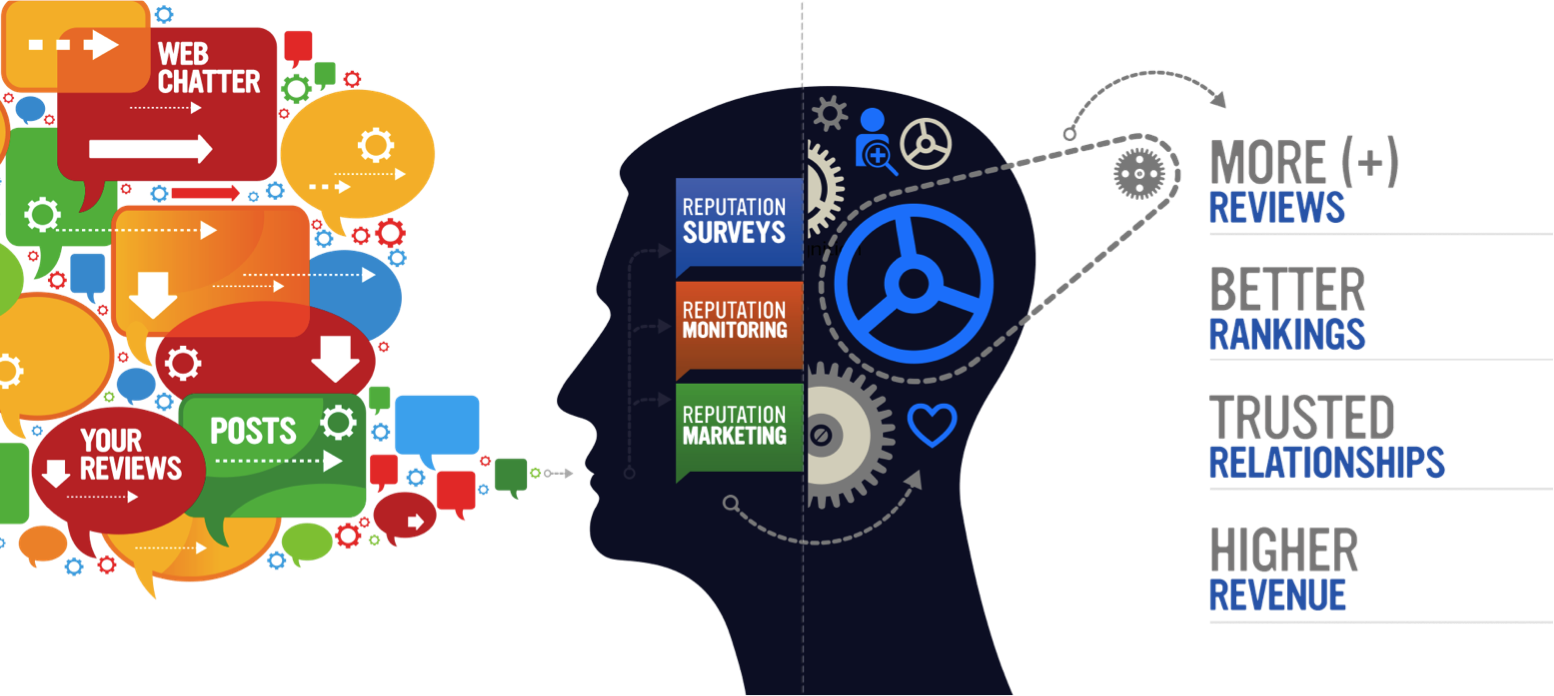 The targeted use of Search Engine Optimisation and Social Media Marketing allow to move such pages down in search engine rankings to lower pages, wherein they will not attract any attention. Also by using proprietary techniques, in some cases we are able to completely drop the negative listings from showing up in Google search list as well.

At Movinnza, we use many such methods to achieve these goals, including performing SEO services on your main page and building several other blogs or mini-sites for your company to improve your image. Also Link building will be a major part of the campaign in such scenario. Combined, with all this creates links that will elevate all your online properties ahead of any negative pages in major search engine results.

SMM strategy also plays a major role in the Reputation Management work. Movinnza build social media profiles on major social media sites with optimised content and provide link building, which pushes these additional sites higher in search engine rankings while dropping the offending sites down.